Japan's Crisis & The BOJ's Solution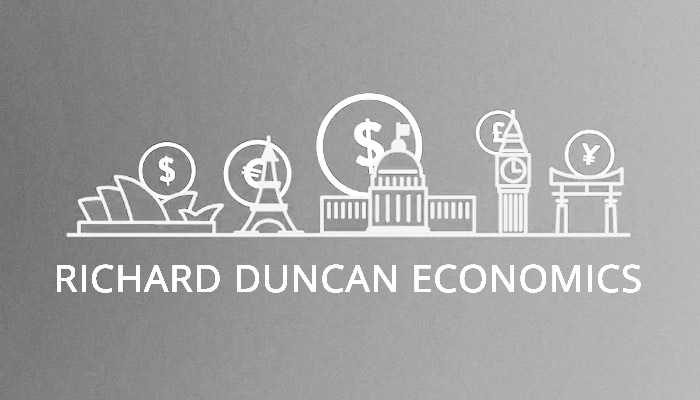 Posted November 24, 2014
In the latest Macro Watch video (uploaded today) we look at Japan and the very serious challenges it faces. These include a demographic crisis, a sharp deterioration in its trade balance, deflationary pressures and a dangerously high level of government debt relative to GDP. We also consider how the Japanese government is responding to those challenges and what that is likely to mean for the Yen and the Japanese stock market going forward.
There is a discussion of how the Bank of Japan's Quantitative and Qualitative Easing program works and why it is fundamentally flawed – at least in its current form. The BOJ now owns 24% of all Japanese government debt. I believe they will eventually write that debt off, thereby, radically improving the outlook for Japan's economy. I hope you will watch this video and let me know if you agree.
If you are a subscriber to Macro Watch, log in and watch Japan: Very Serious Challenges now.
If not, join here:
https://richardduncaneconomics.com/product/macro-watch/
For a 33% subscription discount, hit the "Sign Up Now" tab and use the coupon code: prospects
You will find more than 12 hours of Macro Watch videos available to watch immediately; and a new video will be added approximately every two weeks.