Meta: Bringing AI To The Masses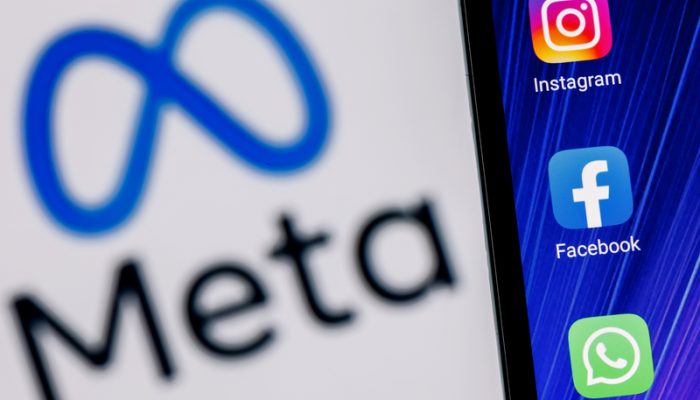 Posted October 14, 2023
The Artificial Intelligence Revolution is happening very quickly. Those who understand AI can take advantage of it. Those who don't will be left behind.
To help ensure that Macro Watch subscribers will not be left behind, Macro Watch has launched a series on The Magnificent Seven, the mega-cap tech giants that are at the forefront of this revolution.
They are Alphabet, Amazon, Apple, Meta, Microsoft, Nvidia and Tesla.
The new Macro Watch video on Meta Platforms (formerly Facebook), which was uploaded today, is the third in this series.
Meta's huge investments in AI, its commitment to incorporating AI into its products, and the fact that three billion people around the world use Meta's platforms every day, make it likely that Meta will be THE company that brings AI to the masses.
Consequently, Meta is not only likely to make enormous profits during the years ahead, it is also likely to make History.
The video begins with a brief overview of Meta's business model. It then moves on to its main purpose, describing the company's role in developing and disseminating AI.
Meta has been using AI in its advertising business since 2006. But Meta has done much more than simply use AI to boost its advertising revenues. The company has also been a leader in AI research since establishing its Facebook Artificial Intelligence Research lab in 2013.
The video describes Meta's major contributions to the field of AI, including:
The company's development and release of DeepFace, PyTorch, SEER, Llama and Llama 2, which is currently one of the most powerful Large Language Models in the world.
Its commitment to open source AI, as demonstrated by its release of PyTorch and Llama.
Its massive investment to build the Metaverse and to incorporate AI into it,
The many AI products Meta announced at its recent Connect 2023 event, including its game-changing AI-enhanced Ray-Ban Meta Smart Glasses,
The video also explains the extraordinary advantage Meta has in building AI models as a result of being a Data Superpower thanks to the huge amounts of data it derives from one third of the people on earth who use at least one of Meta's platforms every day.
This video makes clear that over the next couple of years, Meta will bring AI to the masses. Once it does, the world will never be the same.
For all the details, Macro Watch subscribers can log in and watch this 24-minute video now. There are also 70 slides that subscribers can download.
If you have not yet subscribed to Macro Watch and would like to, click on the following link:
For a 50% subscription discount hit the "Subscribe Now" button and, when prompted, use the coupon code: Meta
You will find more than 100 hours of Macro Watch videos available to watch immediately.
A new video will be added approximately every two weeks.
To see a list of all the Macro Watch videos published over the last 10 years, organized by topic, CLICK HERE, or organized by the quarter in which they were published, CLICK HERE.
Please share this blog post on Twitter, Facebook, and LinkedIn.