The Biden Plan For R&D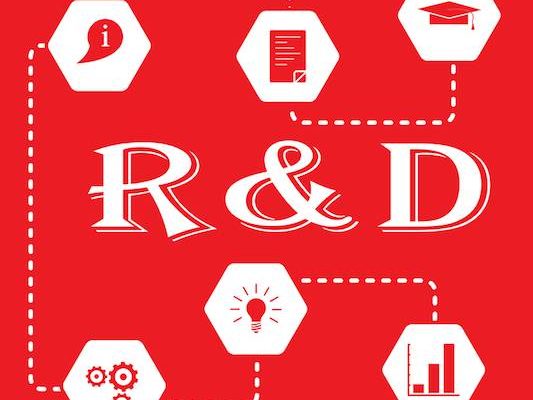 Posted August 22, 2020
Joe Biden has announced a plan for the government to invest $300 billion in Research and Development over the next four years if he becomes president. The concept is right. The scale is wrong. The US government will have to invest far more than $300 billion if it is going to retain its global preeminence and ensure its national security in the face of China's extraordinarily rapid, investment-fueled rise.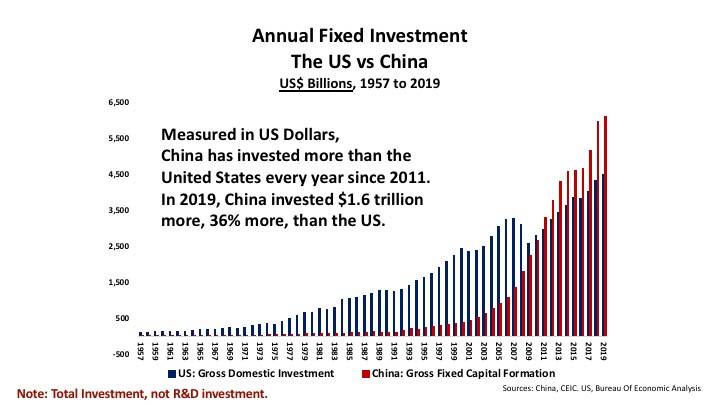 Chinese investment in R&D has increased by an average of 17% a year since 2001, while US investment in R&D has grown by an average of only 4% a year. It is believed that China will overtake the US in R&D investment this year. Worse still, if recent trends continue, China will invest 40% more in R&D than the United States in 2030. Should that occur, it is unlikely that the United States would ever be able to catch up. China would quickly overtake the US as the world's leading technological, economic and military power.
China has won the 5G race. If it wins the AI race, it will be the 21st Century equivalent of China having a nuclear monopoly. The United States destiny would no longer be in its own hands. The US government must not allow that to happen.
The latest Macro Watch video presents an update on the rate of investment growth in the United States, with a particular focus on R&D investment. It shows that a sharp decline in government investment has dragged the country's overall rate of investment growth down, and is, therefore, largely responsible for the declining trend in economic growth in recent decades.
The video also contends that the US government must invest far more than $300 billion over four years and shows that it could easily afford to do so. After all, the Fed created $580 billion in just one week in March this year, enough to finance two Biden Plans.
I have been calling for the US government to invest aggressively in the industries of the future for more than a decade. There have been nearly a dozen Macro Watch videos over the past two years insisting that it must. Therefore, it is heartening to see Washington begin to move in the right direction.
The Biden Plan for government investment in R&D is an important step forward. Now, it must be made many times larger.
Macro Watch subscribers can log in now for all the details. The video is 17 minutes long with 44 chart that can be downloaded.
This video also explains how subscribers can find and download the data used in this presentation.
If you have not yet subscribed to Macro Watch and would like to, click on the following link:
For a 50% subscription discount hit the "Sign Up Now" tab and, when prompted, use the coupon code: plan
You will find more than 50 hours of Macro Watch videos available to watch immediately. This includes a 14-video Course on China's extraordinary investment-driven economic boom, which you can preview HERE.
A new video will be added approximately every two weeks.
Please share this blog with your colleagues and friends.