McAlvany Interview: Very Highly Recommended!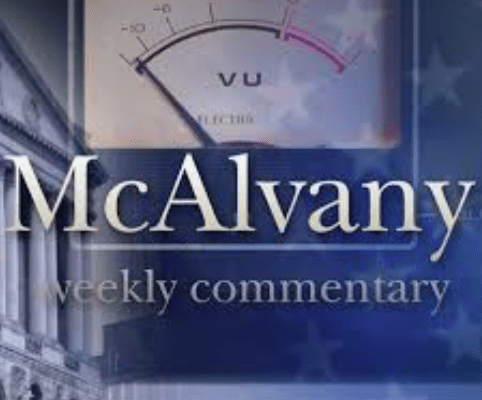 Posted August 15, 2020
David McAlvany knows how to conduct a great interview.  His McAlvany Weekly Commentary podcast is one of the most respected in the industry.  I've spoken with David practically every year since The Dollar Crisis was published in 2003. He asks hard-hitting, but fair, questions that cut to the heart of the subject being discussed.
I strongly recommend you listen to the conversation David and I had recently.  You will find the link to the interview below.  
This interview is one of the best of the year.
We discussed:
The Coronavirus Depression
The outlook for the US budget deficit and debt
How many trillion dollars the Fed is likely to create this year and next
The evolution of Capitalism into Creditism once Dollars ceased to be backed by Gold
Why orthodox economic theory can no longer explain the way the economy works today
The advantages of "Kicking The Can Down The Road"
The outlook for inflation
The irrelevance of the Velocity Of Money
Yield Curve Control
Why Central Banks are essential in times of crisis
The threat China poses to US national security
Biden's plan to invest $300 billion in Research and Development
Government policy and asset prices
The outlook for the stock market and Gold
After listening to this interview, I hope you will consider subscribing to my video-newsletter, Macro Watch.  You will find much more detailed analysis there.
If you have not yet subscribed:
For a 50% subscription discount, hit the Sign Up Now tab and, when prompted, use the coupon code: commentary
You will find more than 50 hours of Macro Watch videos available to watch immediately. A new video will be added approximately every two weeks.
Click HERE to listen to this McAlvany Weekly Commentary interview now.
Please share this interview with your colleagues and friends.