The Euro vs. The Dollar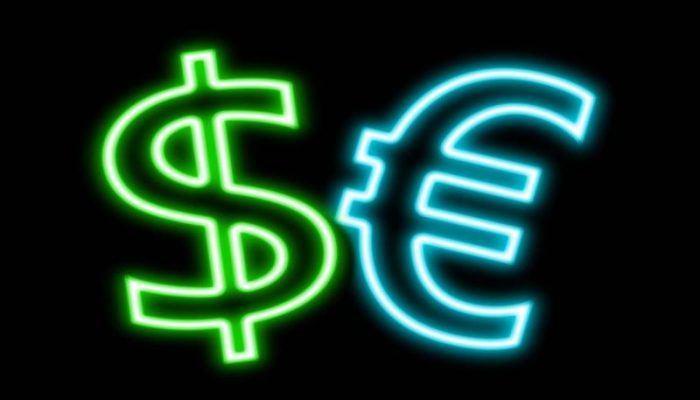 Posted November 23, 2020
Since the Covid-19 pandemic began, Macro Watch has focused primarily on the economic policy response to the crisis in the United States.  The new Macro Watch video looks at how the policy response in Europe compares with that of the US – in terms of its impact on government debt, central bank balance sheets, the Money Supply, interest rates and inflation.
The purpose of the video is to: 
Describe Europe's fiscal and monetary response to the crisis; 
Add to the understanding of the US response by comparing it with that of another large currency block; and 
Consider whether there is any compelling reason to expect the Dollar to fall relative to the Euro during the months ahead.
The video shows that the economic policy response to the pandemic has been very similar in the US and Europe.  Government debt, Central Bank assets and the Money Supply have all jumped sharply in both places, while Interest Rates have fallen.  Inflation is low in the US and has turned negative in Europe, even though the ECB has grown to be the world's largest central bank ranked by total assets.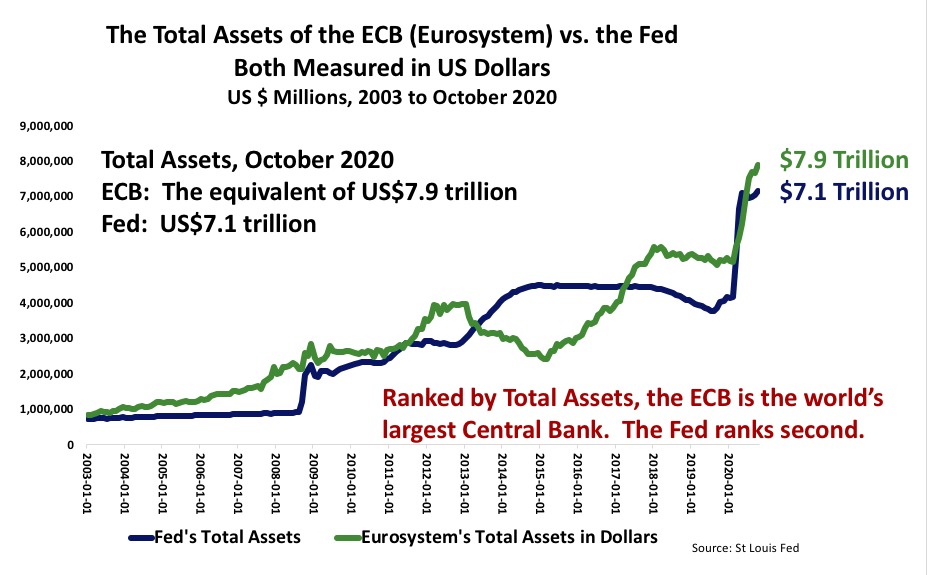 Finally, the video considers the factors that will determine inflation and interest rates in both areas; and what they suggest regarding the outlook for the value of the Euro versus the Dollar.
Macro Watch Subscribers can log in now and watch The Euro vs. The Dollar for all the details.  The video is 17 minutes long with 32 slides that can be downloaded.  
If you have not yet subscribed to Macro Watch and would like to, click on the following link:
For a 50% subscription discount hit the "Sign Up Now" tab and, when prompted, use the coupon code: Euro
You will find more than 50 hours of Macro Watch videos available to watch immediately, including a 13-video course on Monetary Policy. Click HERE for details.
A new video will be added approximately every two weeks.
Please share this blog with your colleagues and friends.