QE Is Debt Cancellation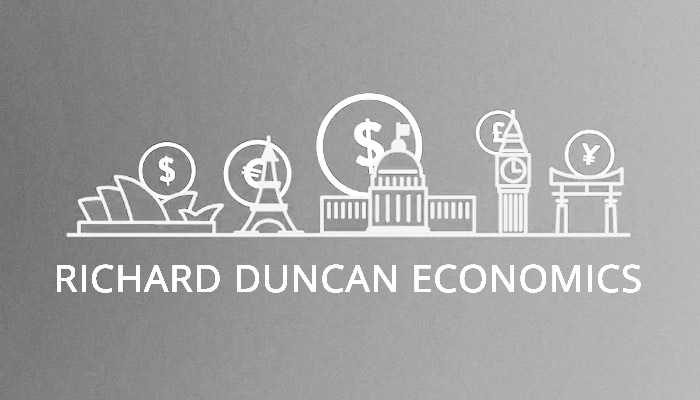 Posted February 17, 2015
When a central bank prints money and buys a government bond, it is the same thing as cancelling that bond (so long as the central bank does not sell the bond back to the public). That means governments have far less debt than is generally understood. It also has very important policy implications.
The new Macro Watch video, QE Is Debt Cancellation, explains in detail how the US central bank earns vast profits on its bond portfolio – and then hands those profits over to the US government, thereby reducing the government's budget deficit every year. Last year, the Fed gave the government $99 billion. It has given the government $500 billion since 2008.
We also look at what this means for other countries.
The Bank of England owns 26% of all UK government debt. That means the ratio of government debt to GDP is not 84% as it is reported to be. It is actually 58%. This reality completely undermines the case for growth-retarding austerity in the UK.
The Bank of Japan owns Japanese government bonds equivalent to 22% of Japan's GDP. When it is understood that QE is debt cancellation, the BOJ's very aggressive Quantitative Easing program makes sense. It may be the only way to prevent a fiscal crisis in Japan.
The European Central Bank's plans to create €1.1 trillion over the next 20 months will effectively cancel the combined budget deficits of the Eurozone national governments in both 2015 and 2016, with a considerable amount left over.
Quantitative Easing has only been possible because it has occurred at a time when Globalization is driving down the price of labor and industrial goods. The combination of fiat money and Globalization creates a unique moment in history where the governments of the developed economies can print money on an aggressive scale without causing inflation.
They should take advantage of this once-in-history opportunity to borrow more in order to invest in new industries and technologies, to restructure their economies and to retrain and educate their workforce at the post-graduate level. If they do, they could not only end the global economic crisis, but also ensure that the standard of living in the developed world continues to improve, rather than sinking down to third world levels.
If you are a Macro Watch subscriber, log in and watch QE Is Debt Cancellation now.
If you have not yet subscribed, join here:
https://richardduncaneconomics.com/product/macro-watch/
For a special 50% subscription discount, hit the "Sign Up Now" tab and use the coupon code: income
You will find more than 14 hours of Macro Watch videos available to watch immediately. A new video will be added approximately every two weeks.