Robert Kiyosaki Interview: What Is The Money Revolution?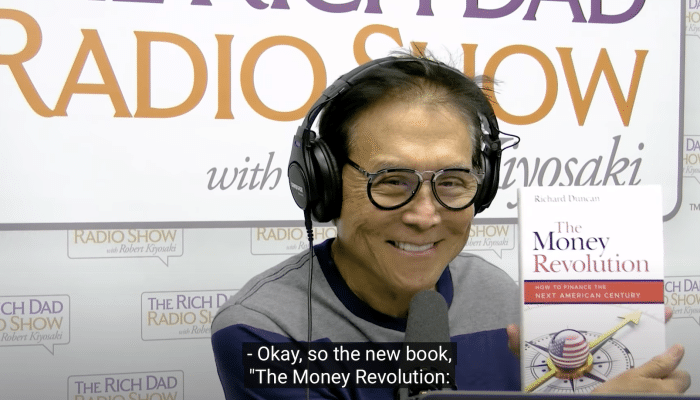 Posted April 2, 2022
I recently spoke with my friends Robert and Kim Kiyosaki about my new book, The Money Revolution, on The Rich Dad Radio Show. We discussed the book's three parts: Money, Credit and The Future.
Click here to order your copy of The Money Revolution now.
Other topics include:
The inflationary consequences of the partial breakdown of Globalization
How China has begun to displace the United States as the world's preeminent superpower.
The risk that the spread of Omicron through China may cause an even worse spike in US Inflation than seen thus far.
How the Fed and the US Treasury Department prevented a new Great Depression following the Crisis of 2008 and again during the Covid-19 pandemic.
Why the Fed's shift from Quantitative Easing to Quantitative Tightening represents a dangerous turning point that could result in the destruction of an extraordinary amount of Wealth during the months ahead.
I hope you will listen to this interview now.
After you do, consider subscribing to my video-newsletter, Macro Watch, if you have not already done so.
Learn how the economy and the financial markets really work today:
For a 50% subscription discount, hit the Sign Up Now tab and, when prompted, use the coupon code: Rich
You will find more than 75 hours of Macro Watch videos available to watch immediately. A new video will be added approximately every two weeks.
Click HERE to listen to this Rich Dad Radio Show interview now.
Please share this blog with your colleagues and friends.