Stormy Weather Ahead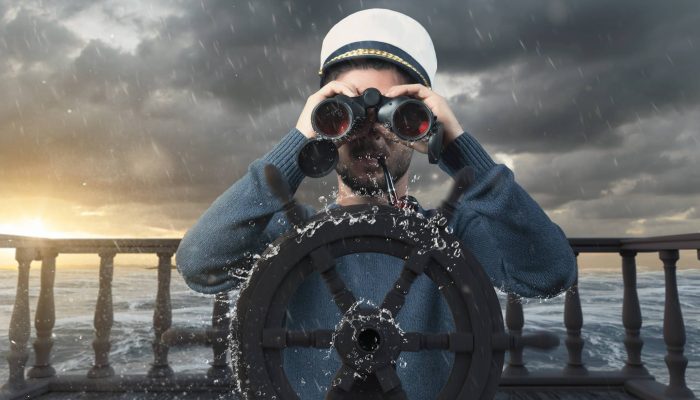 Posted October 15, 2021
Credit growth is slowing rapidly in the United States. That is alarming because in the Twenty-first Century, Credit Growth Drives Economy Growth.
Total Credit Growth (adjusted for inflation) slowed from 9.3% (year-on-year) in the fourth quarter of 2020 to 6.9% in the first quarter of this year and to just 0.9% in the second quarter.
The US economy needs total credit to grow by at least 2% a year (adjusted for inflation) to remain out of Recession. The 0.9% increase in the second quarter was well below this 2% "Recession Threshold".
The slowdown in credit growth is likely to persist. Total Credit in the United States hit $85 trillion at the end of the second quarter. It is not easy to grow credit by 2% after adjusting for inflation given such a large base. Assuming, very conservatively, a 3% inflation rate over the next 12 months, Total Credit would have to increase by 5%, or by $4.25 trillion between mid-2021 and mid-2022 just to achieve 2% growth after adjusting for inflation.
If the slowdown in credit growth does persist, as appears likely, economic growth over the next two years could be significantly lower than most economists currently forecast.  If so, corporate earnings are likely to disappoint. 
Anemic economic growth and disappointing earnings could set off a severe correction in the financial markets, particularly since asset prices have never been more stretched relative to personal income than at present.  The Wealth To Income Ratio was 786% at the end of the second quarter, whereas its average since 1952 has been 549% and its previous peak in 2007, just before the property bubble imploded, was 669%.
With credit growth decelerating rapidly, inflation higher than the Fed had expected, the economy already slowing, sky high asset prices and Fed Tapering just around the corner, investors should be worried.
The smooth sailing of the last 18 months probably won't last much longer.
But does that mean that it is time to abandon ship?
Macro Watch subscribers can log in and watch this video now for analysis of the latest trends in credit growth by sector and for a discussion on the risks and potential rewards of riding bubbles until it is certain that they have become irreparably punctured.
The video is 15 minutes long and offers 37 slides that can be downloaded.
If you have not yet subscribed and would like to, click on the following link:
For a 50% subscription discount hit the "Sign Up Now" tab and, when prompted, use the coupon code: Stormy
You will find nearly 75 hours of Macro Watch videos available to watch immediately. A new video will be added approximately every two weeks.
Finally, for a list of some great Autobiographies that I recommend, click HERE.
Please share this blog with your colleagues and friends.