Trump's Trade Policies: Good Intentions, Devastating Consequences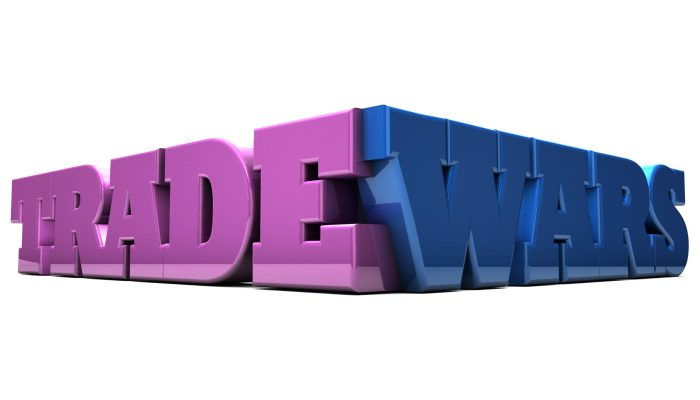 Posted January 4, 2017
President-elect Trump has pledged to eliminate the US trade deficit. In fact, eliminating that deficit is at the core of his economic plan.
I have written about the harm the trade deficit has done to the United States and about the destabilizing impact it has had on the global economy in all three of my books. However, the trade deficit has amounted to $10 trillion over the last 35 years. During that time, it has completely reconfigured the global economy. At this stage, it will be very difficult to eliminate it without causing a global economic crisis and an extraordinary loss of wealth.
The latest Macro Watch video describes the undesirable – and, potentially, devastating – consequences that will arise if the Trump Administration begins to bring US trade back into balance. Here are the topics that are discussed:
If the US reduces its imports, the global economy will shrink.
If the US eliminates its $1 billion a day trade deficit with China, China's economy could collapse into a depression that would severely impact all of China's trading partners, and potentially lead to social instability within China and to military conflict between China, its neighbors and the US.
If the US Current Account deficit returns to balance, the global economy will suffer from insufficient Dollar liquidity, which could cause economic stagnation or worse.
A reduction of imports from low wage countries would cause US inflation to rise, which would push up US interest rates.
The elimination of the Current Account deficit would cause a sharp reduction in capital inflows into the US, which would also cause US interest rates to rise.
Higher interest rates would cause credit to contract and the US economy to go into recession.
Higher interest rates would also cause a sharp fall in US asset prices. That, too, would cause the economy to go into recession.
Higher interest rates could cause a wave of credit defaults in the US and around the world, potentially leading to a new systemic financial sector crisis.
Investors should be very worried about the consequences of the Trump Administration's proposed trade policies.
The US trade deficits have produced an extraordinary global economic bubble. If they are now eliminated, that bubble is very likely to pop, with devastating consequences for investors – and for everyone else as well.
For all the details, Macro Watch subscribers can login now and watch Trump's Trade Policies: Good Intentions, Devastating Consequences.
If you have not yet subscribed, click on the following link:
http://www.richardduncaneconomics.com/product/macro-watch/
For a 50% subscription discount hit the "Sign Up Now" tab and, when prompted, use the coupon code: trade
You will find more than 31 hours of Macro Watch videos available to watch immediately. A new video will be added approximately every two weeks.
Please share this blog on social media.